How to find escort friendly hotels in London
/
Blog
/ How to find escort friendly hotels in London

Looking for the best hotel for you and your London escort?
When it comes to picking the best hotel to impress your escort in London, it can be difficult. A lot of hotels bare a stigma towards the escorts in London and can tend to act a bit snobbish towards them and their clients.
But don't worry, if you want to find escort friendly hotels for you and the sexiest Swank escort London has to offer, instead of searching endlessly on Google "Where can I find escort friendly hotels", you can look at our list and also heed our advice on how to make sure that your hotel is happy for you to bring an escort into its facility.
Tips on finding your own escort friendly hotel in London
If you do not want to do your own research, aka. through the WikiSex guide, on where you can go with one of the sexiest London escorts in central London, here are some quick tips that will help you pick a hotel and make sure that they are comfortable with you making a booking:
Ask the hotel staff whether or not you can bring guests up to your room.
Meet with a sexy selfie Swank escort who has a little class and style. That way you won't draw attention to yourselves.
Book a room for two with a double bed. If questioned, let them know that your girlfriend will be joining you later on.
Give your London escort your room number so she can come up on her own without any problems.
Pick a hotel without reception staff. That way you can electronically book yourself in and have your escort join you in your room.
Ask a local taxi driver which hotels in London are escort friendly. They may have their own suggestions.
Honestly, when it comes to taking an escort in London to a hotel, the main thing you can do is own it. The staff are not really going to be interested in the people who visit your room or what you do. As long as you have paid for your room, then it is most likely that you will be left alone to simply enjoy your sensual evening of passion alongside one of the hottest female escorts in London.
The Best Escort Friendly Hotels in London that you HAVE to visit
So, now that we have given you our advice on the best places you can go to with your companion from one of the most reliable and professional London escort agencies in all of the area, it's time for you to take a look at some of the hotels we recommend.
Here are our top 5 suggestions:
This hotel was formerly known as the "grange hotel", but it has recently experienced an upgrade. Now it is a luxury hotel and is the perfect place to sweep one of the escorts London has to offer off her feet. This is a large hotel and so you will never need to worry about your activities being watches. The rooms are large and comfortable and have free WiFi, air-conditioning, a flat-screen TV and an en-suite bathroom.
If you and your London escort want to go out for drinks, don't worry, there are two on-site bars and two restaurants! That way you can both dine in style before returning to your hotel room to experience a true night of passion.
Rooms cost between £150 - £200. You can contact The Leonardo Royal Hotel on +44 20 7863 3700 or through email at [email protected]
OneAldwych is a fantastic venue that is located in the heart of Covent Garden. If you are after a classy night of fun in London, this is the place to go. Not only is there a bar and restaurant on-site, but the rooms are large and are the perfect place for you and your London escort to get comfortable. If you both get tired then you can even ring up room service to bring you some drinks and snacks. Rooms begin at £150.
To get in contact with OneAldwych about a potential booking, you can contact them at 020 7300 1000.
This quirky boutique hotel is made from an old Victorian warehouse and is perfect for anyone who wants a quick meeting with an escort in East London. The rooms are wide and have a contemporary feel to them. If you opt for the Rooftop Delux suite, you can even have the option of an alfresco bathing experience! There is also a fantastic selection of foods and drinks that can be bought for you and your London escort via room service or at their bar or restaurant.
Contact The Zetter now to make a booking by calling 020 7324 4567. Rooms start at around £130 per night.
Looking for a modern (but discrete) hotel you can take your escort in London too? Well, the Hoxton is the answer to all of your problems. The rooms come in a wide variety of sizes and have chic industrial features. From the moment you enter this beautiful hotel, you will feel like you are right at home. The rooms are extremely cosy and perfect to inspire some intimacy between you and your London escort. Once you are done together, you can also grab some dinner or a few drinks at the hotel's bar and London rooftop restaurant. The rooms rates begin at £150.
If you are interested in making a booking with The Hoxton, call them on 020 7550 1000
If you are after a taste of true refinement, The Rookery is the hotel that you need to be at. The rooms literally look like they belong in a romantic fairytale and is the perfect place if you are interested in indulging in some roleplay alongside your London escort. There are rooms and suites of all varieties and each is extremely private and comfortable. You can also visit the Rookery's bar and restaurant if you are feeling peckish. This is the perfect place to go if you are looking for privacy and a discrete rendezvous with your London escort. The rates of this hotel begin at £170.
You can contact the Rookery at 020 7336 0931
Looking for a place to stay?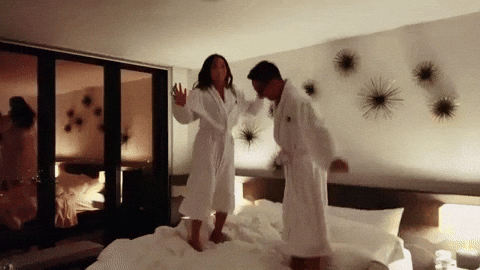 Organising an outcall escort meeting through one of the escort agencies in London can be a difficult job. You need to consider how you are going to romance your companion, as well as find the right setting that can give you ultimate privacy. Booking a hotel can be fun, but you may also want to consider setting up an incall where you can just go to your escort's house instead. It's less hassle and means you can have as much fun without fear of your privacy being invaded. Book an Incall escort now from Swank and see what sort of mischief you can get up to together!